I approach my coaching by first helping you to clearly understand what is right about you. What your natural talents are and how to manage and build them into real strengths. I believe that every single person has their own unique area of brilliance, but this brilliance is often smothered under layers of limiting conditioning. When people understand and appreciate their unique brilliance, they are more motivated and inspired to break through these limiting ideas of themselves, overcome their greatest challenges and live a life of purpose and meaning. 
Life is all about meaning, and it is the meaning that we attach to situations that determines how we are going to respond to them. These decisions or choices about what we are going to do, sometimes lead to positive results in our life and sometimes they cause us to get stuck in a shrinking pattern.
By layering several models together, I am quickly able to elicit and pinpoint your limiting patterns while making a clear distinction between you and your conditioning. I then draw on my experience in Strategic Intervention, Neuro Linguistic Programming and Strengths Based Psychology to lead you to positive change by connecting you with your greatest inner resources and then giving you the tools and strategies you need to break through those limiting patterns.
Most often people are trying to change behaviour by using will power to force the change. This is not sustainable and will not last long term. Will power only works as long as you keep it, and you can't keep it up indefinitely. To create sustained change you need to understand the unconscious patterns that are driving that behavior or emotion, and then create new empowering patterns, which will naturally drive different behaviour.
My methodology addresses the root of all human behaviour and then builds up from there to help each person fully align themselves from their deepest level.
The sessions are usually spaced 3-4 weeks apart, to allow you time to apply and work with the principles. During these sessions you will gain fundamental insight into yourself and will be coached on how to practically apply this in your personal / work life.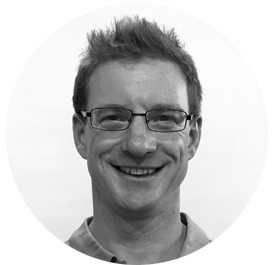 I am a qualified Master Practitioner in Neuro Linguistic Programming (NLP) having qualified in 2005, I am also a Specialist Strengths Coach (accredited by StrengthsSynergy, and have been involved in the fields of Strategic Intervention, and Strengths Based Psychology for many years. 
My strengths lie in my ability to very quickly identify patterns in an individual's behavior and then lead them strategically to positive change. I am passionate about helping individuals break through limiting patterns, tap into their greatest strength and find meaning and purpose. I have been involved in coaching since 2005 and have since earned my credibility as a leader in my field. I create an open and trusting environment where people feel safe to explore themselves and deal with potentially threatening issues in a positive and constructive way. My determination to help people overcome challenges and live a purpose driven life is what pushes me to achieve results.
NB!! Please note that All34 CliftonStrengths codes are not included and Gallup charge $49